Why use NYSHEX for equipment forecasting?
Foster Collaboration
Improved collaboration between shipper and carries helps everyone understand future equipment needs—all in one app.
Improve Scenario Planning
Highlight areas of under utilization week over week and by port pair to give shippers advanced time to fill the gaps in their forecast.
Plan Equipment Movement
Carriers can easily readjust plans in terms of how much equipment and space to make available at each port throughout the duration of the contract.
NYSHEX's forecast management tool improves collaboration and planning between shippers and carriers
Rolling Forecast Visibility
Shippers can plug in their rolling forecast volume based on their purchase orders to see how it affects their forecasted utilization outlook across contracts and lanes.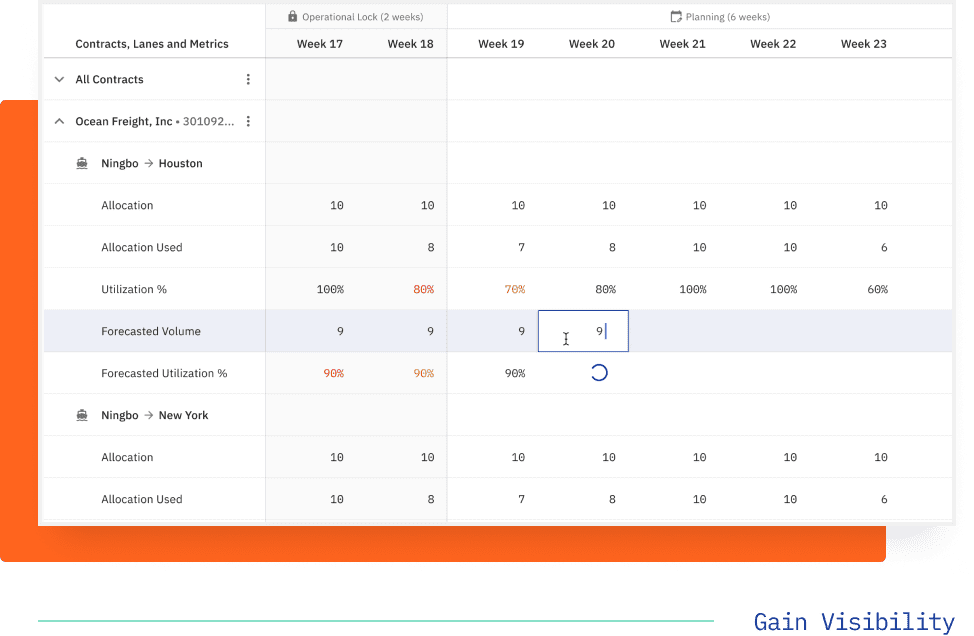 Approvals Workflow
Carriers can sign off in the platform if they accept or reject the shippers forecast. Shippers will get notified about status notifications and reasons for rejections.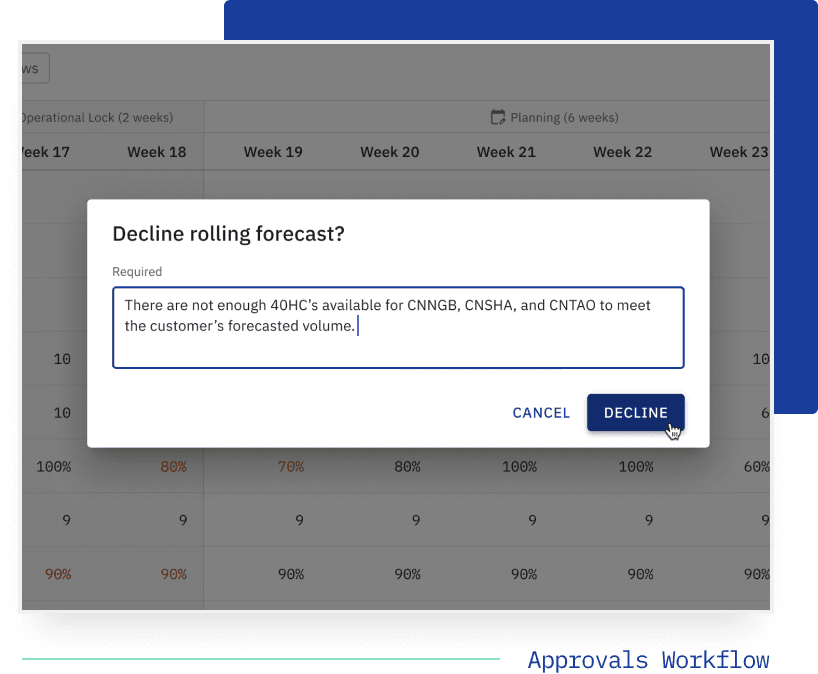 In-App Communication
View status changes within the NYSHEX application with ease. Shippers and carriers can comment back in forth enabling collaboration within the solution.