Drive efficiency and accuracy in the exception management process
Understand the root cause of non-performance
Automated exception tracking helps you streamline exception management
Strengthen Relationships
Leverage data to resolve exceptions in a consistent and transparent way
Save Time
Carriers and shippers can monitor and resolve all exceptions in one platform
Exception Workflow
Gain full visibility of all the relevant information in one place rather than living in email inboxes and documents. NYSHEX also gives shippers and carriers the tools to communicate directly within the platform allowing the exception to be resolved efficiently.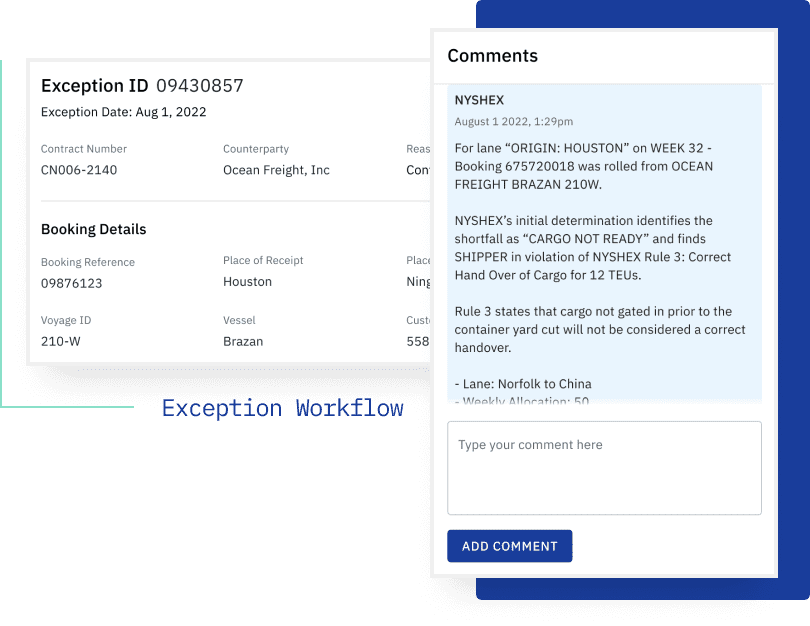 Exception Reconciliation
The NYSHEX exceptions tool helps you understand what went wrong in your contract, the number of containers that didn't meet the commitment, who's responsible, and what penalties (if applicable) may take effect.