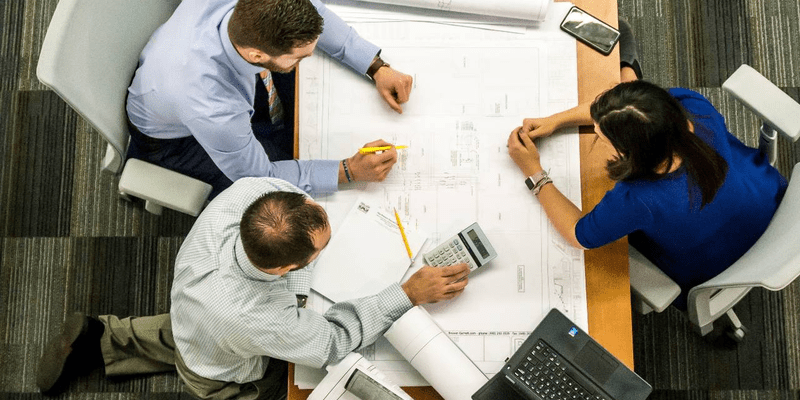 What is Allocation Management Software?
Date: 11 August 2022
With 29% of U.S. Consumers saying they'll shop online more after the COVID-19 Pandemic, according to FreightWaves, it's becoming clear that the pandemic boom in eCommerce is here to stay. Though the boom in business has been good for online retailers, shippers and businesses are scrambling to meet the rising customer demand for fast, affordable logistics. Also, according to FreightWaves, "About 95% [consumers] defined fast shipping as delivery done on the next day." With customers showing an increased interest in online shopping and lightning-fast delivery, how are businesses meant to keep up?
Many businesses are still relying on antiquated allocation strategies. These strategies–manual reports, inefficient consolidation techniques, and slow reviews–make it almost impossible for businesses to meet the demands of an eCommerce economy focused on fast shipping. However, a new generation of tech-enabled allocation management software solutions is coming forward to provide businesses with the solutions they need to deliver on time, every time.
Centralized
For many businesses, one of the most cumbersome aspects of their supply chain is the mismanagement of information. Multiple carriers, each using unique data definitions, make it nearly impossible for businesses to match shipments with the best carrier options. Without a real-time understanding of cargo capacity and shipment forecasts, it's difficult for businesses to make intelligent carrier assignment decisions.
By aligning shipper forecasts with carriers' committed capacity in an easy-to-use dashboard, allocation management software helps businesses view their forecast with both the available capacity and the capacity utilized. This dashboard, which can potentially serve as a nerve center for a business' logistics operations, can be easily integrated into a business's existing tech stack. With easily integrated dashboards, businesses can access any ocean contract, and view their allocation as well as their bookings with the click of a button, all without starting their tech stack over from scratch.
Accurate
Ultimately, the goal of any allocation and contracting solution is to provide businesses with an accurate understanding of their logistics operations. Without accurate information, it's easy for businesses to fall into the common pitfalls that shippers and NVOs face: sloppy supply chains can quickly lead to missed deliveries, resulting in unhappy customers searching for alternatives.
Businesses can avoid allocation struggles with real-time, accurate data garnered by an allocation management software provider. With the actionable insights provided by an allocation management software system, businesses can make the efficient decisions they need to ensure that business thrives. Daily updates of confirmed and pending bookings, paired with predictive capacity capabilities and intelligent contract management, mean businesses can stay informed about their logistics processes.
Accessible
For allocation management software to work, it must be easily accessible to businesses and their users. For example, if a transportation leader wants a quick snapshot of their allocation and utilization prior to a meeting, that can be made available. And if an operations manager wants to see which port pairs account for the projected shortfall, they can drill down into the contract and lane level with a couple of clicks.
Often, miscommunications between leadership and end-users result in costly missed deliveries and wasted fuel–and with fuel prices hitting $1,042, according to FreightWaves, very few businesses can afford to keep up.
By integrating allocation management software into an easy-to-use software interface, allocation management software providers make it easier than ever for businesses to provide their customers with unparalleled transparency in logistics. The visibility solutions provided by allocation management software provide businesses with the cross-platform, widely compatible software solutions they need to partner with any carrier, 3PL, or logistics provider–broadening horizons and bolstering the bottom line.
Actionable
Traditional allocation management tools – such as Excel spreadsheets – often suffer a disconnect between problems and solutions. While traditional allocation management strategies can point out issues in a business's supply chain, they fail to provide an easily accessible, actionable step toward a resolution. Without these actionable steps, it's difficult for businesses to adapt to challenging logistics crises.
Easily integrated allocation management software, offered by an expert team of logistics software developers, can help businesses predict logistics crises and resolve them before they affect the supply chain as a whole. With predictive capacity, businesses can see capacity crises coming downstream and course correct–a shipping solution that will quickly move businesses to the top of a client's list of preferred partners.
Get the Best Allocation Management Software With NYSHEX
Across the industry, the top-performing supply chains are shifting from traditional logistics toward a logistics strategy built on analytics, insight, and action. By partnering with NYSHEX, the digital infrastructure for global shipping, businesses can access the analytics, real-time tracking, and allocation management they need to face logistics head-on.
Request a demo from NYSHEX today, and see what the future of logistics can do for your business.
Keep Learning
---
Share this Article
---
Keep Learning
Share this Article
---