THE PROBLEM
A sea of complexity
A typical 50-week contract with 10 origins and 10 destinations can have over 50,000 events that need to be tracked. Because shippers and carriers use different systems and have different definitions to track performance, misalignment in relation to fulfillment, disputes, and assignment of fault can occur causing unnecessary tension in the relationship.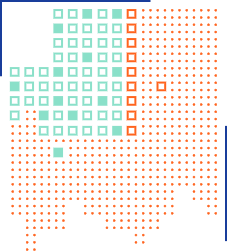 THE SOLUTION
Finally, a shared system of record that everyone can trust.
With transformative technology, NYSHEX unites shippers, carriers, and NVOCCs through a digital platform that digitizes commercial contract terms, provides fair and timely visibility of performance, coupled with efficient exception management.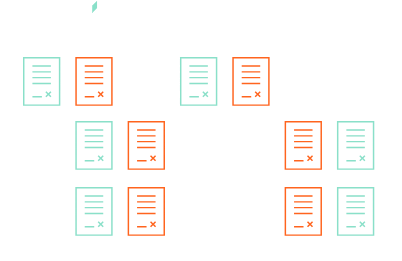 Combine multiple modules of our integrated technology platform to improve contract performance and drive efficiency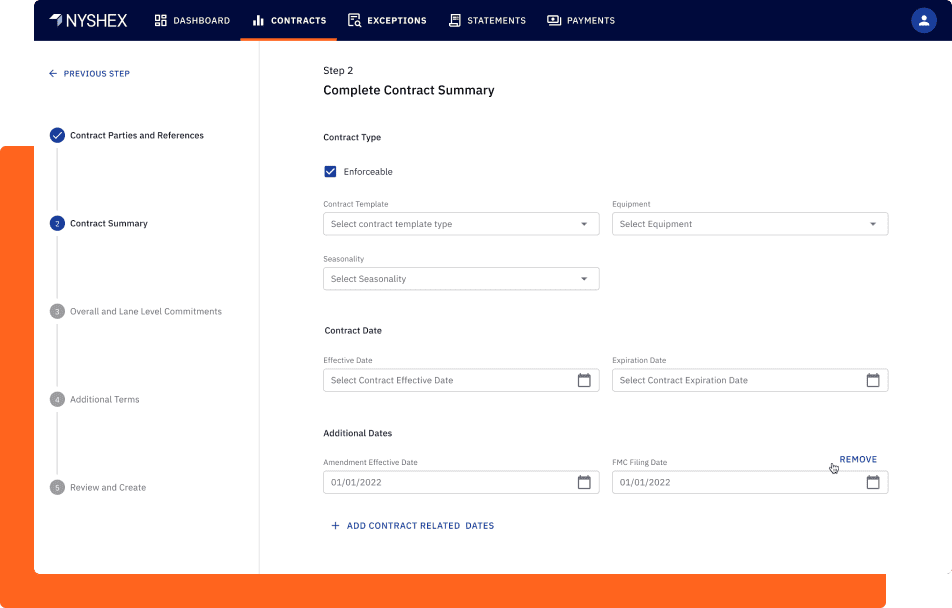 NYSHEX supports all commercial terms agreed to by shippers and carriers through a customizable contract template and fully configurable rules engine.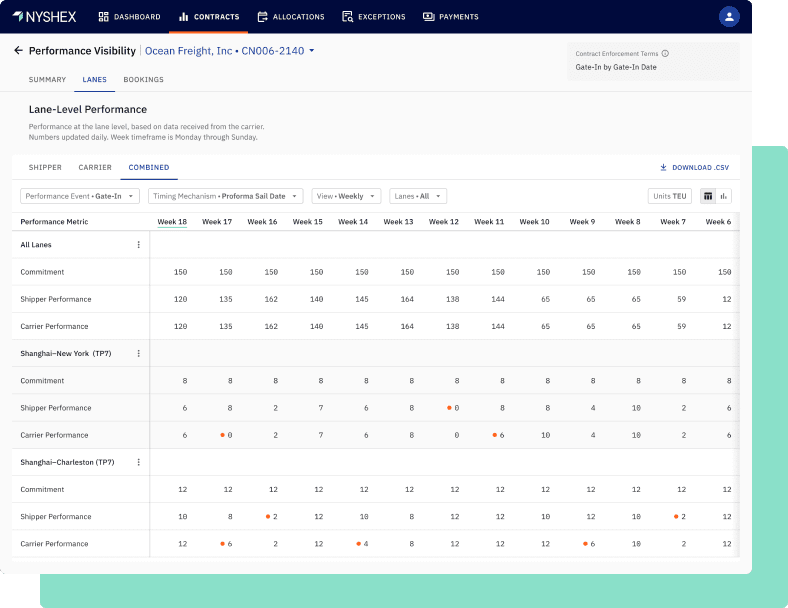 NYSHEX integrates carrier, shipper, and NVOCC data to create a harmonized and trusted shared system of record for contract performance.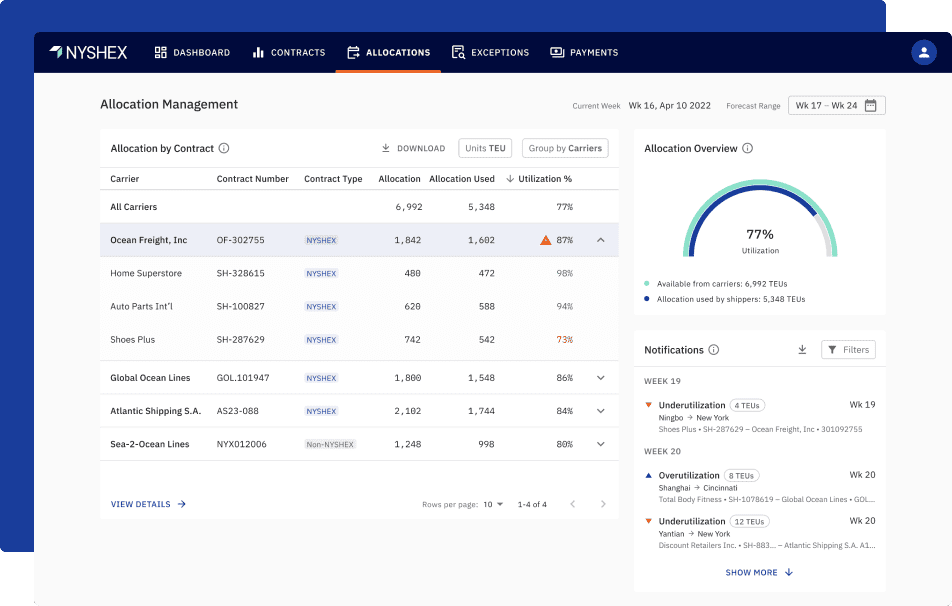 Our integrated platform identifies discrepancies between allocations, forecast, and actual performance to proactively help carriers and shippers optimize fulfillment.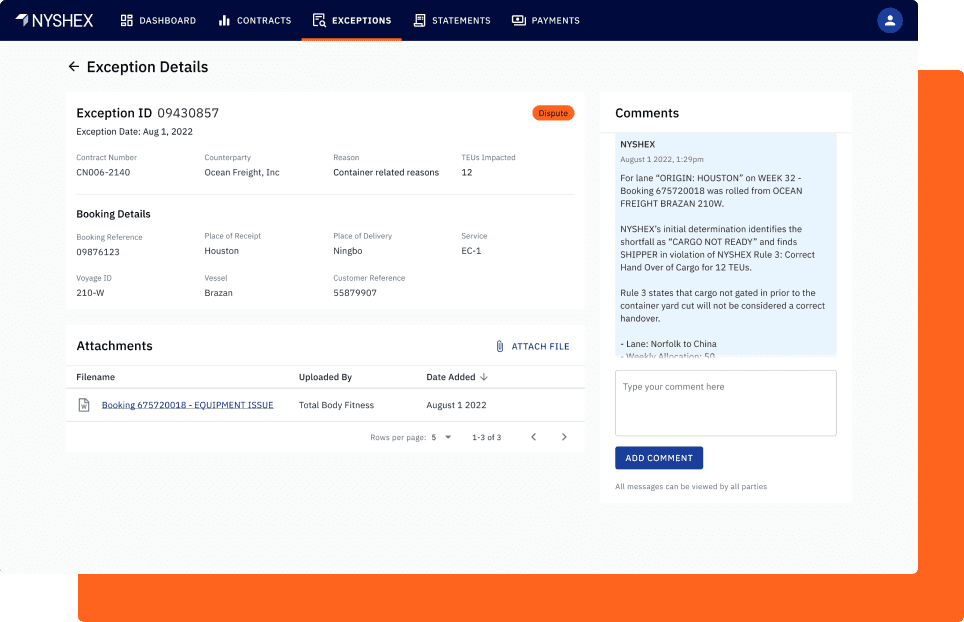 When contracts are off track, our platform automatically flags the issue and clearly shows the relevant data. Both parties can coordinate within the platform, allowing the exception to be resolved quickly.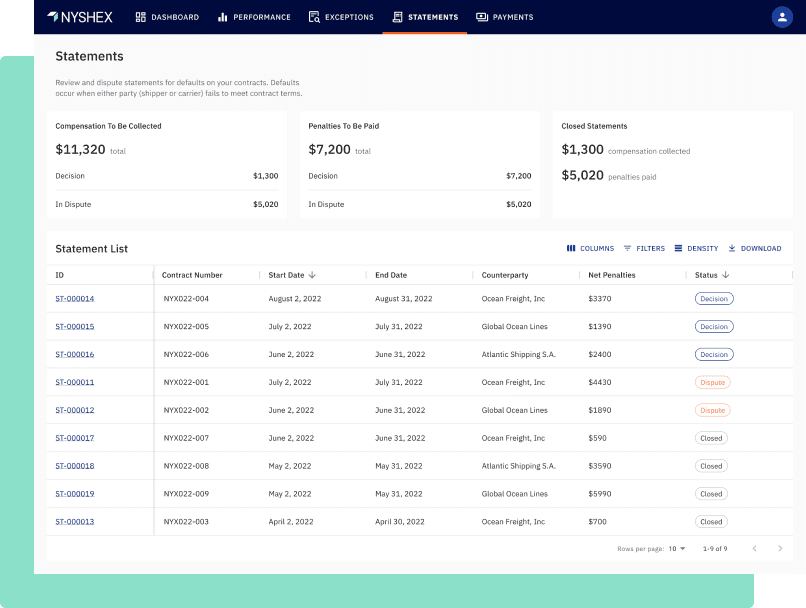 For contract types that include deposits, NYSHEX can independently hold security and distribute any penalty payments due based on contract terms.
How we do it:
Shippers, Carriers, and NVOCCs can leverage the NYSHEX integrated platform to manage all types of Commercial agreements.

CONTRACT DIGITIZATION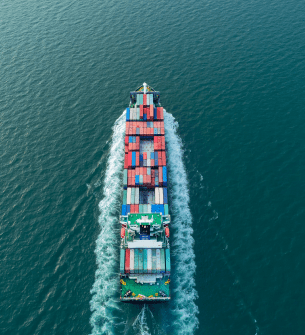 It all starts with the contract
NYSHEX ingests key contract data from Carriers, Shippers, and NVOCCs and matches that data with live bookings to highlight potential performance gaps.

PERFORMANCE BY MILESTONE
Shipping milestones confirm performance
NYSHEX cross-references contract terms with key shipping milestones such as gate out, loaded on board, and others to confirm who delivered on their obligations and who did not.

EXCEPTION TRACKING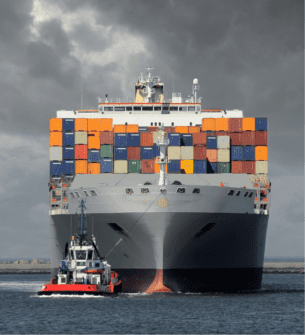 Capturing contract exceptions as they happen is a must
The NYSHEX platform automatically logs an exception when something is off track. We know that exceptions happen and tracking them accurately and in near-real time gives you the ability to accurately quantify performance and course correct as needed.
Access NYSHEX technology through your preferred method
Access performance data and manage exceptions directly through our integrated platform, via our easy-to-use APIs, or through a carrier white-label solution.