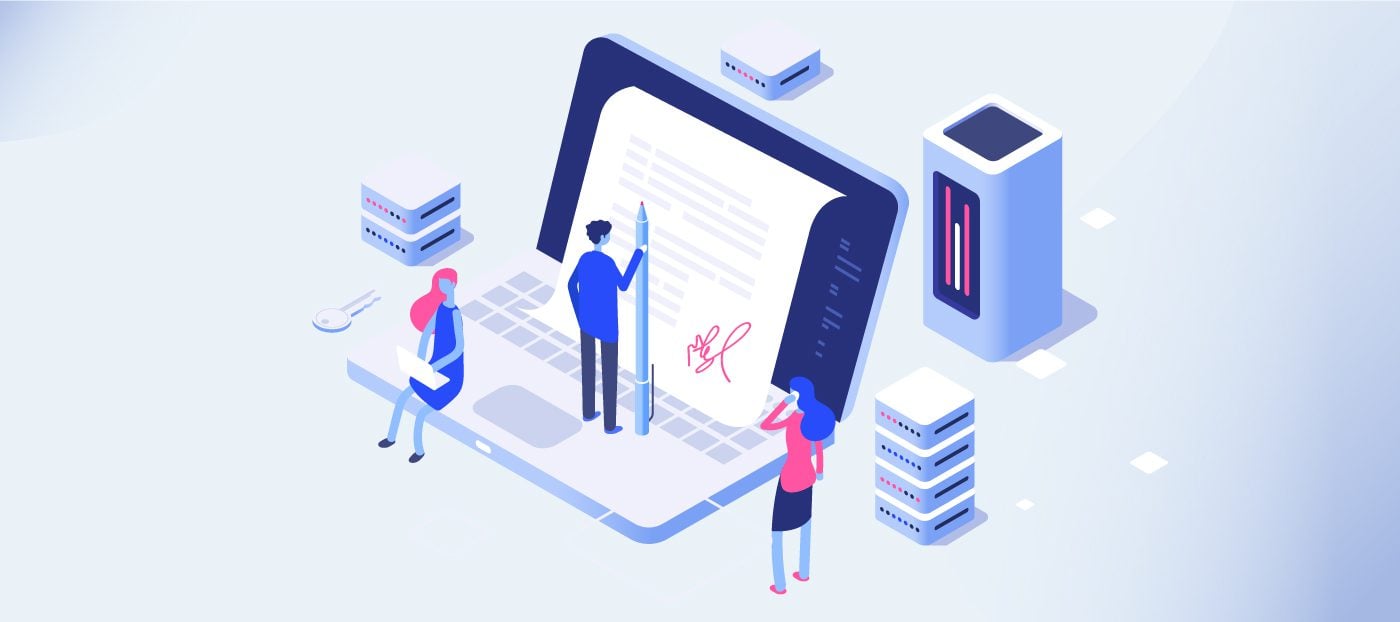 Causes of Poor Contract Utilization and What to Do About It
Date: 26 May 2022
Though the World Container Index has dipped slightly in recent weeks, it's important to note the large-scale growth the WCI has seen in recent years. According to Drewry, on May 12th, 2022, "The composite index decreased by 0.9% […] but remained 33.7% higher than a year ago."
With demand growing despite continued supply chain uncertainties, it's more vital than ever for a business's ocean contracts to reflect the complex realities of contemporary logistics. As the effects of COVID-19 continue to obstruct the global supply chain, it's time to re-evaluate the way ocean contracts are written, managed, and fulfilled.
Traditional Contracts Rely on Unclear Expectations for Volume and Performance
In a post-COVID global shipping economy, the traditional expectations around volume and timeline are proven nearly impossible to meet, resulting in a greater number of broken contracts and disrupted logistics than ever before.
By embracing a more modern contracting model, both parties can ensure they keep their obligations to their customers and their bottom line.
Ocean Contracts Always Involve Diverse Cultures and Workflows
In a fully globalized economy, it's almost inevitable that a given ocean contract will involve a number of different parties from around the globe. While this cultural diversity is essential to the global shipping ecosystem, it can also be a source of potential misunderstanding when dealing with ocean contracts.
By utilizing a third-party contracting technology, both sides of an ocean contract can rest easy knowing that their interests have been accurately conveyed and that they have a full, nuanced grasp of their contractual obligations.
Pricing and Service Are Too Dynamic to Establish Clear Expectations
Although recent dynamic pricing innovations have allowed for a greater degree of flexibility within the ocean freight industry, they've also introduced a degree of instability to businesses.
Stronger contracts, overseen by contract performance technology, can mitigate the uncertainty of dynamic pricing structures while still maintaining the vital flexibility of the present-day ocean contract. By limiting the extent to which the specific figures within an ocean contract can fluctuate, dynamic contracts can provide the best of both worlds.
How Contract Management Tools Can Enable Better Commitments and Planning
There are times when contract failure is inevitable. Hurricanes form, engines break down, and crew shortages occur. In other words, things happen. When ocean freight contracts are breached, the next, and most frightening question, is 'what now?'
With contract performance software, no business needs to fear 'what now?'
The six points below show how modern contract management technology can take the uncertainty out of an ocean contract.
Establish a clear understanding of who is responsible for what: Using comprehensive, specialized Incoterms–or rules defining the responsibilities of both contractual parties–ocean freight management companies strengthen their relationship.
Adaptive freight allocation and planning: By embracing a dynamic approach to ocean freight contracts and utilizing new logistics technology, ocean contract performance providers can allow for greater freedom to optimize allocation than was previously possible.
Proactive controls ensure everyone is on the same page for expectations. Proactive controls provide guidelines for each party's responsibility, well before a shipping crisis occurs. With them, the contract says it all.
Better insight and accountability lead to better forecasting of demand, which avoids overbooking. By deploying an ocean contract performance technology, businesses can know the full extent of their capacity at any given moment.
A centralized platform for ocean contracts eliminates the guesswork and miscommunications. A contract management system guarantees that everyone is on the same page–literally across all ocean contracts.
Work with a third-party allocation management company to avoid ambiguity. An ocean contract is an inevitably complex thing that often requires a neutral third party in order to avoid bias.
Choose NYSHEX to Handle Your Next Ocean Contract Negotiation and Management Process
Today's global economy is more connected, and by working alongside a contract performance company, equipped with the latest in supply chain technology, logistics companies can ensure that they're ready for anything.
Request a demo with NYSHEX today – one of the fastest-growing companies in contract performance technology – to find out how our contracting software can work for your company.
Keep Learning
---
Share this Article
---
Keep Learning
Share this Article
---