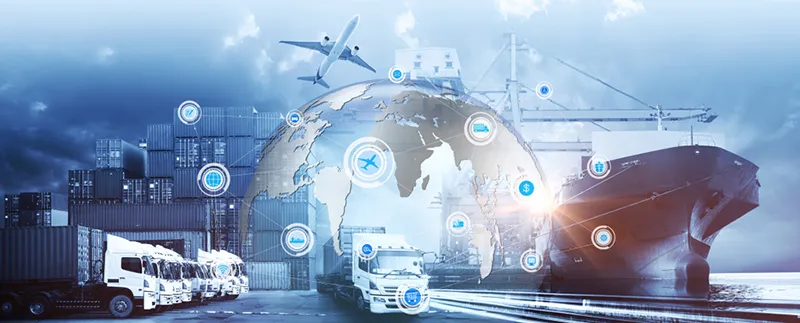 4 Strategies to Improve Your Allocation Utilization and Prevent Contract Shortfalls
Date: 08 July 2022
Allocation management remains a challenge for many shippers. According to Inbound Logistics, 48% of shippers rate their forecasting technology as average to very poor. While that statistic may have improved, current forecasting solutions leave much to be desired.
Facing unprecedented demand for fast, timely shipping, today's shippers need a better way to manage their contracts and decide which carriers are best for each load. In order to forecast and optimize carrier space, shippers need to develop a real-time understanding of the ocean capacity they have available to them in relation to the capacity they need. Ocean carriers also need to have this data, but even further down to the vessel level.
Despite this, many shippers still rely on outdated methods of tracking allocation and disjointed systems that make developing accurate forecasts difficult at best and impossible at worst.
By implementing a few simple strategies to improve allocation and prevent contract shortfalls, shippers can avoid costly misallocation crises while providing their clients with top-of-the-line service.
Let's dig deeper into how clear contract terms, synchronized contract control, near-real-time data, and accurate forecasting models can help today's businesses thrive.
1. Have Clear Contract Terms.
Effective allocation management starts with a good contract. A poor contract, and the conflict that follows, can needlessly complicate logistics and leave shippers with hefty penalties and soured relationships.
By embracing clear contract terms and adopting an open communication style, shippers can ensure that they and their business partners enter a contract confidently. Shippers and their business partners should work together to create dynamic terms which can give both parties the flexibility demanded by today's logistics challenges.
Shippers can steer clear of ugly conflicts and lengthy reconciliation by utilizing a tech-enabled committed contract solution. By giving shippers instant access to the full spectrum of their contractual obligations, integrated contract solutions can provide shippers with the knowledge they need the moment they need it.
2. Synchronized Version Control and Collaboration.
With the global marketplace more global than ever, shippers are struggling to ensure that their teams have instant access to the same information, regardless of timezone or lane. When these global realities get in the way of efficient allocation management, it's time to make a change.
Simple mistakes from unruly contract organization can cost businesses big in the long run and contribute to poor client relationships. Synchronized versions of each contract can liberate shippers to work whenever and wherever business demands without worrying about traditional contract management.
Whether in Shanghai or Singapore, Rotterdam or Los Angeles, tech-integrated contract visibility solutions can keep your team on the same page.
3. Near Real-Time Flow of Data.
Collaboration demands communication. By using technology to enable real-time data flow between teams and contractual parties, shippers can avoid the hassle and cost of poor communication while providing carriers with the commitments they expect.
In today's data-driven economy, having access to the latest real-time data can mean the difference between a successful contract and contract failure. By ensuring consistency across platforms and continents, real-time data flow keeps your global team operating on the same page.
Whether organizing static data, navigating timezones, or preparing to face the latest logistical crisis, high-tech contract visibility solutions can give your teams instant access to the information they need to provide seamless, no-hassle access to fully-optimized allocation management.
4. Actionable and Accurate Forecasting Models.
A competitive logistics environment demands accurate forecasting. With proactive, near real-time forecasting models, shippers can design contracts that reflect not only the world of today, but the world of tomorrow, too.
Effective allocation management depends on effective forecasting. Without easy access to proactive forecasting, allocation management becomes little more than guesswork. Using proactive forecasting models, shippers can design a allocation management strategy that works for their clients and their bottom line.
Proactive forecasting, when easily accessible across a harmonized contract visibility platform, takes the guesswork out of allocation management, giving shippers the advantage they need to stay competitive in a high-stakes logistics environment.
Gain Visibility Into Allocation of All Contracts and Reduce Shortfalls with NYSHEX.
Allocation management issues often arise from messy contract management, and shippers need a better plan to manage their allocated capacity across all contracts. They should start by following the aforementioned four strategies and partner with NYSHEX. With NYSHEX, your business can simplify complex, inefficient contracts into a single, easy-to-use contract visibility platform.
Request a demo with NYSHEX today to learn how a single source of truth for contract visibility and accountability can help your supply chain thrive.
Keep Learning
---
Share this Article
---
Keep Learning
Share this Article
---