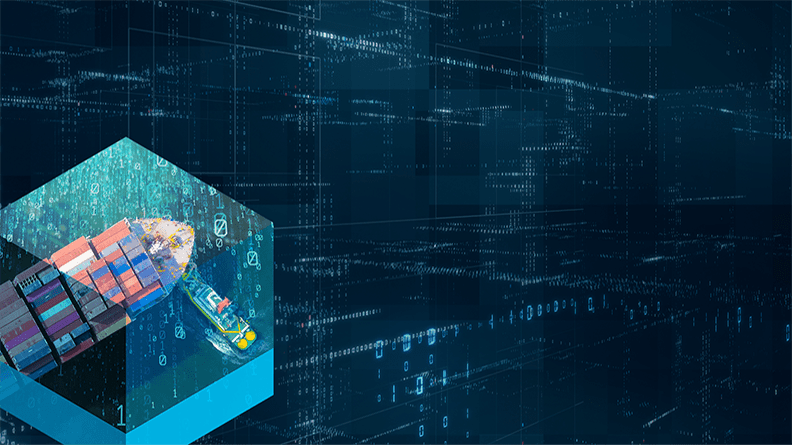 Four Revealing Insights from TPM '22 Highlight the Value of Relationships and Reliability
Date: 04 April 2022
After a three-year hiatus, TPM 22 provided carriers, shippers, and other stakeholders a chance to catch up and work through the thorny issues that plague our industry. The conference drove home just how important relationships are in a globalized world crisscrossed by supply chains.
Relationships make the world go round. Businesses need partners that they can rely on to ensure continuity, especially in logistics. 2021 was tumultuous for the shipping industry and 2022 will prove challenging as well.
Right now, many stakeholders are working to renew and strengthen partnerships. Still, securing a reliable future may prove contentious for some shippers and carriers who remain resistant to change. But where there's a will, there's a way.
1.) Amid Turmoil, Relationships Prove the Most Valuable Asset

While disruption has been a major theme for the last two years, TPM 22 managed to bring excitement and solution-oriented attitudes to Long Beach. While production disruptions and backlogs at pinch points, among many other factors, have shippers and carriers on edge – the mood was mostly uplifting as the industry has begun to recognize what needs innovating. The modern global economy is built on Just-in-Time practices, but right now, being on time, let alone ahead of schedule, often feels like a pipe dream.
If there's one key take away from TPM 22, it's that relationships are the most important currency we have right now. Limited space and choking congestion are hampering supply chains the world over. Shippers, suppliers, end consumers too, we all need partners we can depend on in 2022 and beyond. And it's clear that the challenges we face will be overcome together.
The Port of Los Angeles saw record volumes in 2021, with container volume rising to 10.7 million TEUs, up more than 13 percent from 2018, then a record breaking year. Along the West Coast, and much of the rest of the world, traffic is up and congestion is common. As discussed at TPM 22, part of the problem stems from large amounts of freight moving through terminals that have been hindered by COVID. When one vessel is taken out of circulation by congestion, the backlog of cargo can increase drastically.
At times, more than a hundred vessels were held off the coast of Los Angeles. The average wait to offload cargo was still just 20 days. However, in some cases, ships were anchored for two months or more. For BCOs waiting on deliveries, long waits can disrupt business processes, including manufacturing and assembly. Some American ports are striving for 24-hour models, but overnight "hoot" shifts have lagged in productivity. Transitioning to 24-hour operations will clearly take time.
2.) Shippers Must Mind Truck and Rail Congestion Too
Ocean-side congestion is far from the only challenge. Even after cargo reaches land, American trucking companies have struggled to allocate the necessary chassis to support efficient intermodal logistics. Chassis have been hard to come by, in part owing to the ongoing trade dispute between the United States and China, a leading chassis producer. Ramping up domestic production is proving difficult and supply has yet to satisfy demand.
Logistics involves many moving parts, and each cog in the machine must trust that the other components are operating efficiently and effectively. Unfortunately, various bottlenecks are disrupting supply chains with few quick fixes in sight. Nevertheless, increasing communication and data sharing among stakeholders will slowly break down silos, and ports are now enjoying a more equitable seat at the table, encouraging collaboration between all parties.
Carriers and NVOCCs are striving to smooth out hiccups and ensure timely deliveries. Regardless, a common message among TPM speakers was to expect 2022 to remain difficult, with challenges likely seeping into 2023. Speaking on the issues, Gary Cohn, the former director of the National Economic Council, argued that "This natural demand cycle will clean itself up, but it's not going to happen any time soon." Thorsten Meincke of DB Schenker likewise warned that rates could still be high two years from now.
3.) Long-Term Contracts Encourage Long-Term Relationships
In the meantime, shippers have been signing long-term contracts to mitigate disruptions. Rather than inking contracts for just the coming season, multi-year deals are becoming increasingly common. The longer the agreement, the more trust that's needed between partners. If a shipper pursues a long-term arrangement, they'll want to partner with carriers that they can depend on not just this year, but for years to come, especially given the dramatic rise in contract rates.
In 2019, long-term contracts from the Far East to the United States West Coast fell between approximately $1,000 to $2,000 per FEU. Through 2022, we're seeing spreads between $3,000 to over $12,000 per FEU. And while rates certainly can't be ignored, for many shippers, securing reliable capacity is more important than locking up the lowest prices.
Some shippers are paying top rates to lock down capacity while others are entering into longer and more complex arrangements.. Thorsten Meincke advises forwarders to arrange multiple contracts with at least two different alliances to ensure coverage and reduce disruptions.
Still, not everyone will secure economically-viable rates. Smaller forwarders, in particular, have been left exposed owing to limited space availability and soaring prices. New deals and arrangements will emerge, but they will have to be predicated on relationships and trust.
4.) Technology Will Eventually Reduce But Not Eliminate Strain
TPMTech featured its own theme: "Will Technology Rescue an Industry Under Siege?" Dramatic language, but chat with people on the ground and it's not hard to find siege mentalities. That's not to say folks are at war, but instead that mounting difficulties require teamwork, prudent planning, innovative technologies, and yes, strong relationships.
For now, the COVID-19 pandemic appears to be waning. Regardless, the crisis exposed the frailty of the global supply chains, and conditions likely won't return to the pre-pandemic status quo. The pandemic illustrated just how outdated some infrastructure, technologies, and methodologies are in the industry – and industry experts admitted to many of those redundancies at TPM.
The immediate difficulties faced by the industry are unprecedented. These challenges will spur innovation, and not simply in the way contracts are written. Technological innovation may provide the relief and much needed operational infrastructure for businesses to collaborate and access data more seamlessly.
Already the shipping industry is evolving to cope with change. In the long run, the current obstacles should result in stronger, more reliable logistics networks. Near term, however, expect continued disruptions.
Our Logistics Takeaway
Committed contracts will continue to become more common in the months ahead, and even as stakeholders labor to increase reliability and shrink delays, challenges will arise throughout 2022 and beyond. Capacity should slowly improve with time, especially if ports shift toward 24 hour models and new agreements ensure that carrier space is fully utilized.
No entity has all of the answers and no technological solutions will eliminate bottlenecks and lengthy shipping times completely, at least not in the near future. Reducing shipping times and increasing reliability requires an all-hands on-deck approach. Shippers, carriers, and other stakeholders must work together to optimize processes and systems. Amid such a challenging environment, strong relationships and coordination will increase reliability and deliver value.
Keep Learning
---
Share this Article
---
Keep Learning
Share this Article
---